Trending: 4 Ways To Style Leopard Sweater
I n our previous blog, we talked about the leopard print trend is huge this season. Whether it is a coat, a sweater or statement boots, leopard print can instantly elevate and accentuate any outfit. Check out some inspirations for different styles we found to wearing this season's most covetable look!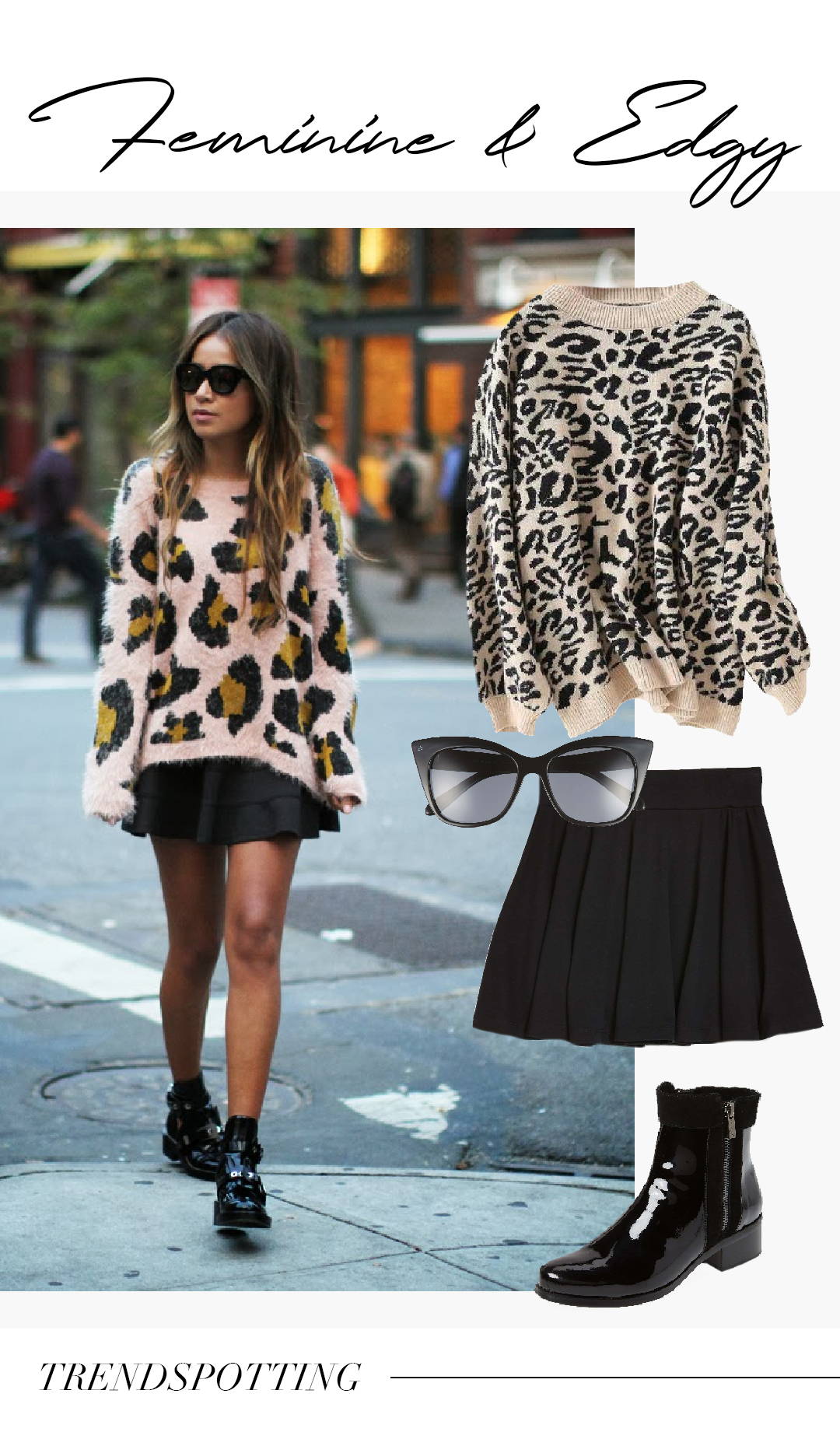 1. Feminine & Edgy
There are times when you want to be very feminine and then there are times when you want to be somewhat feminine. When you want to tone down the femininity of a particular item just pair it with a contrasting style. In this outfit, the skater mini skirt adds a right amount of feminity to the oversized sweater and ankle booties which makes it a perfectly balanced combo.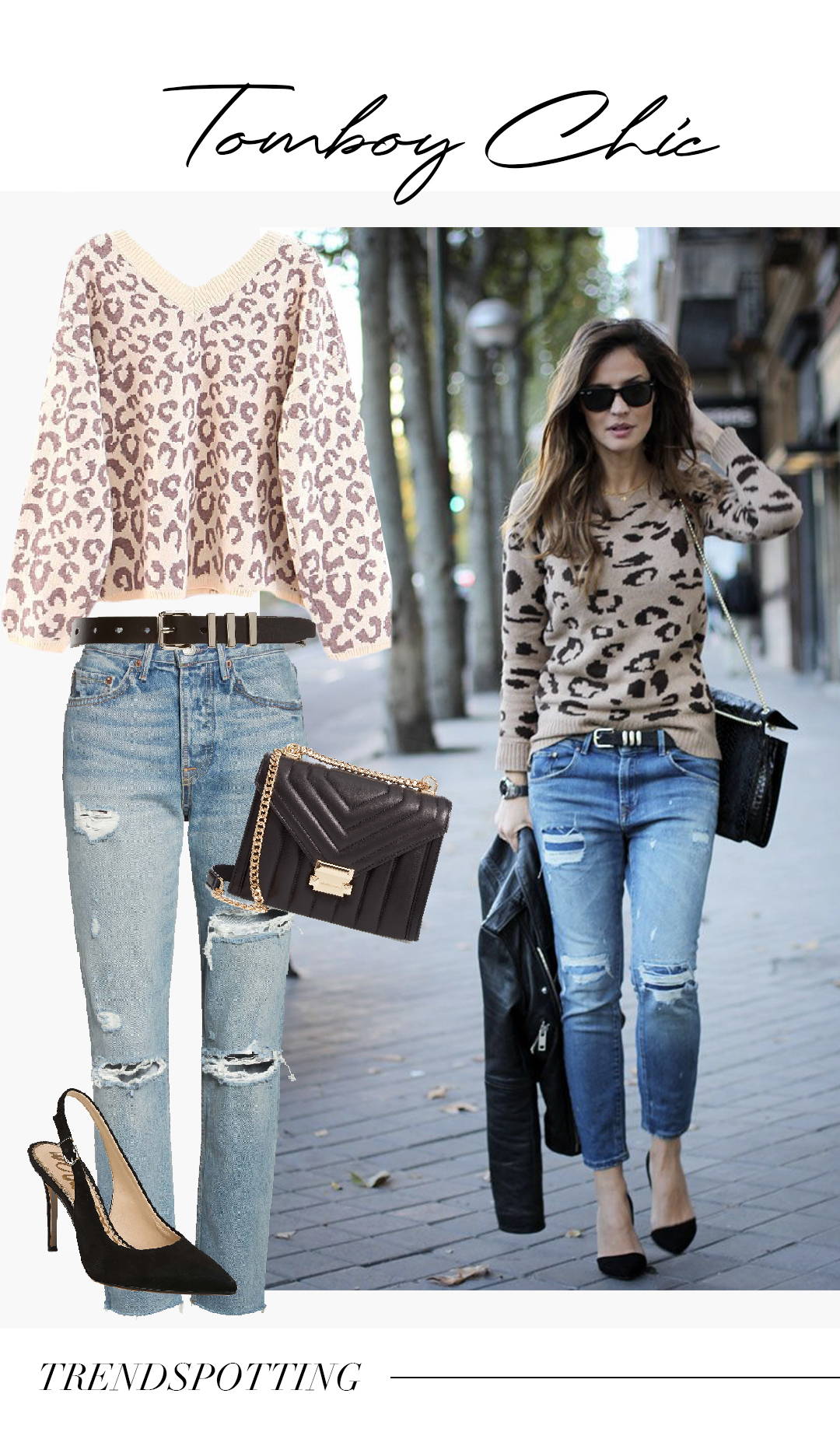 2. Tomboy Chic
If you have always preferred wearing comfortable and boyfriend fitted bottoms, but still want to look put together, then this look would work ideally for you. From distressed denim, skinny leather belt to an essential biker jacket, these are the elements for creating a tomboy chic touch. If it's too much masculine for you, then try pairing some black pointed toe stilettos to underline feminine essence in your ensemble.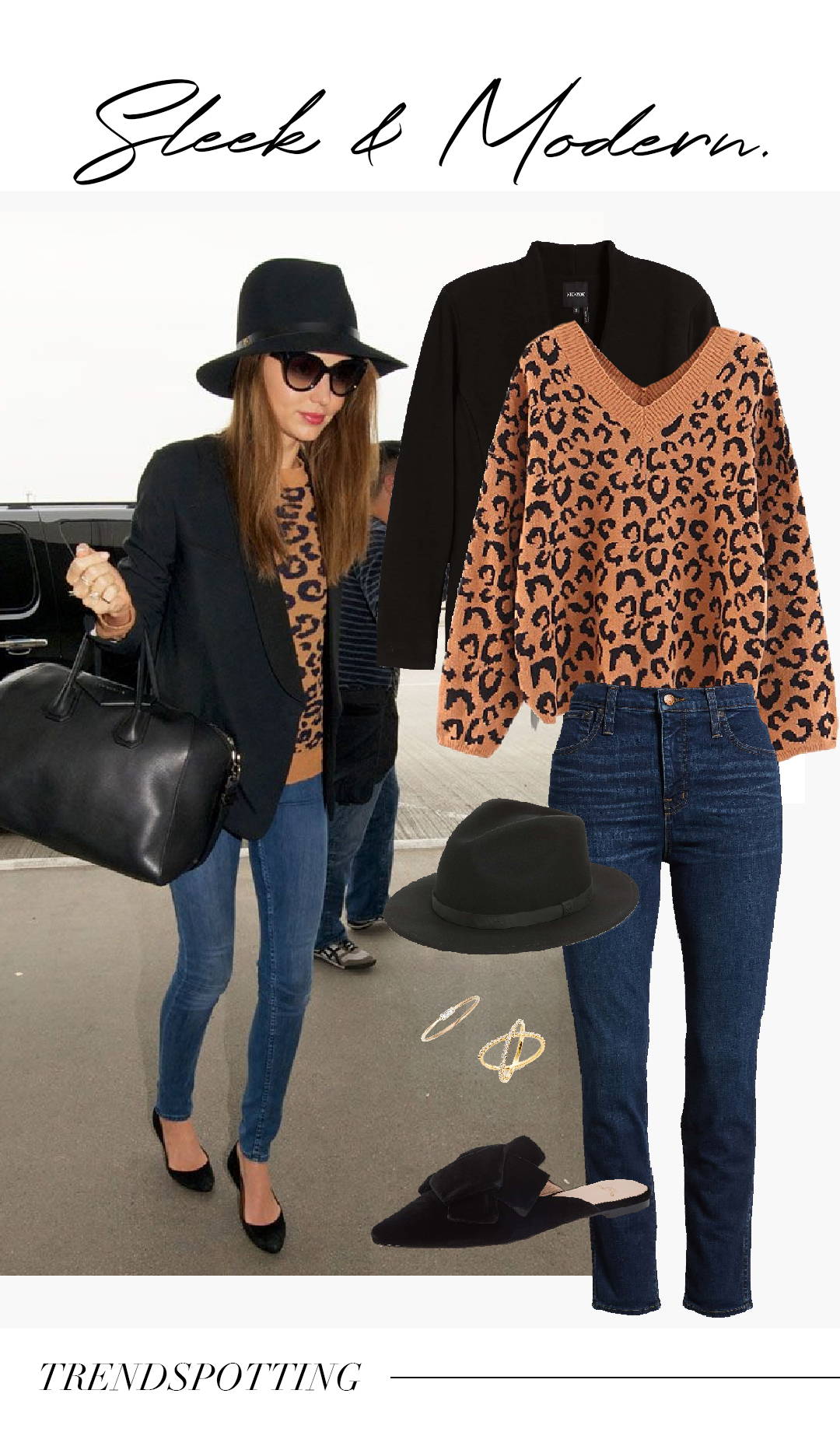 3. Sleek & Modern
The jeans and classic black blazer outfit is one of the most evergreen combinations that's incredibly versatile. Though you can always turn an outfit into a look, if you have the right accessories. Like this leopard sweater, it makes a great statement to this traditional semi-formal outfit. We also love that the fedora hat brings a cool girl vibe to it. Finally, pair your trusty pointed-toe flats for the finishing touch and voil à here's a polished look from head to toe!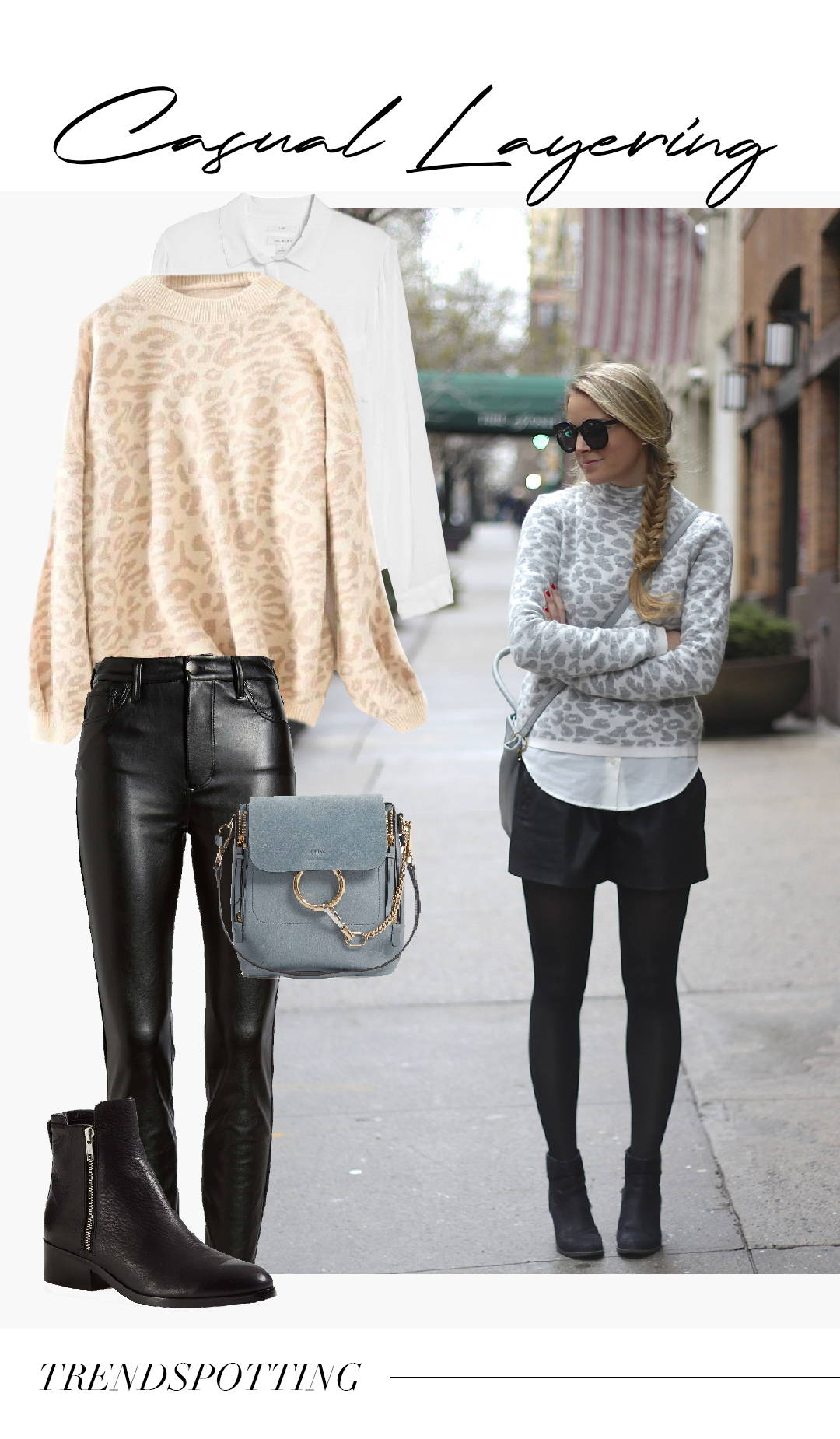 4. Casual Layering
Layering a button down shirt under a sweater is probably the easiest and most popular one. Showing the blouse collar and tail under a sweater easily add some twist to any look. Play up this casual look by adding a pair of leather pants and ankle boots for a sophisticated polish.
 
Leave a comment